Luxurious Villas for sale in Kakkanad
Villas in Kakkanad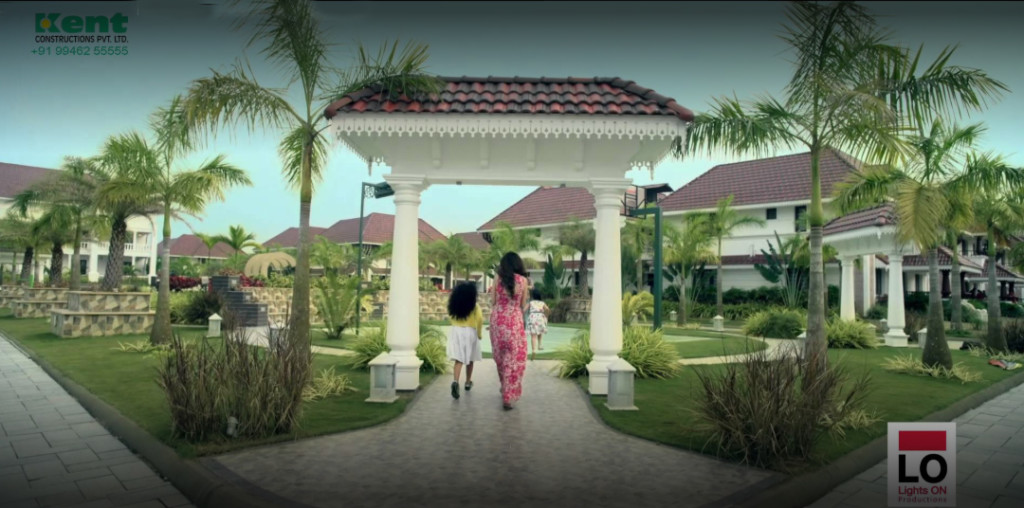 Kent Palm Villas
Kent Villas is a perfect abode for a regal living. Kent construction brings yet another township of difference blended with traditional style to luxurious modern living. Palm villas spear itself in a total area of 10 acres of land with 94 villas within.
Kent palm villas come with excellent living space. The architectural design is matched with comfort and convenience. The bedrooms are airy and spacious enough to match your heart's desire. The Kitchen is smartened with polished granite countertops and stainless steel sink. These are facilities on the ground floor. On the first floor, there are bedrooms that have proper ventilation and have attached bathrooms, all furnished with good quality fittings. Any design can be carved with the assistance of expert interior designers.
The leisure common area which is spread over 65 cents of land and have a total common space of 3 acres. Tall palm trees are seen all over. The park area with beautifully landscaped gardens with bushes and colorful flowers spreads the fragrance of nature, making it delightful to senses. The whole area is maintained in an eco-friendly way with green meadows, fine cascades and wooden benches and sufficient open areas. The clubhouse building is spread over 5500 square feet of space as the entertainment area. It is built with elegant exteriors and resourceful interiors. The clubhouse building comes with 2 stories.
The reception fully furnished and spacious and it will entice for sure. On the ground, there is a recreation room to enjoy indoor sports like carroms, table tennis, and billiards. On the first floor of the clubhouse, there is a grand shuttlecock with a mini-convention center. The facility of a multi-specialty gymnasium with all the sophisticated equipment's and the swimming pool with a theme park ambiance will attract everyone.
Casadel Raindrops

Casadel Raindrops is a perfect residential spot with the perfect combination of city and nature. It consists of 16 villas altogether and just 1 kilometers away from the seaport airport road. It posses a clubhouse with a highly equipped gym containing all the necessary facilities.