Solid returns by investing in high-end Apartments
These days, Non-Resident Indians and local investors are turning toward a new asset that is bringing them steady returns. They are investing in high-quality Apartments at prime locations. 
These high-quality apartments that they bought at premium prices in the range of 5-6 crores are then let out to corporate or executives in major corporations. The returns from offering the apartment for use as an Executive Service Apartments is bringing them steady and respectful returns to the tune of Rs.2 lakhs and upwards per month.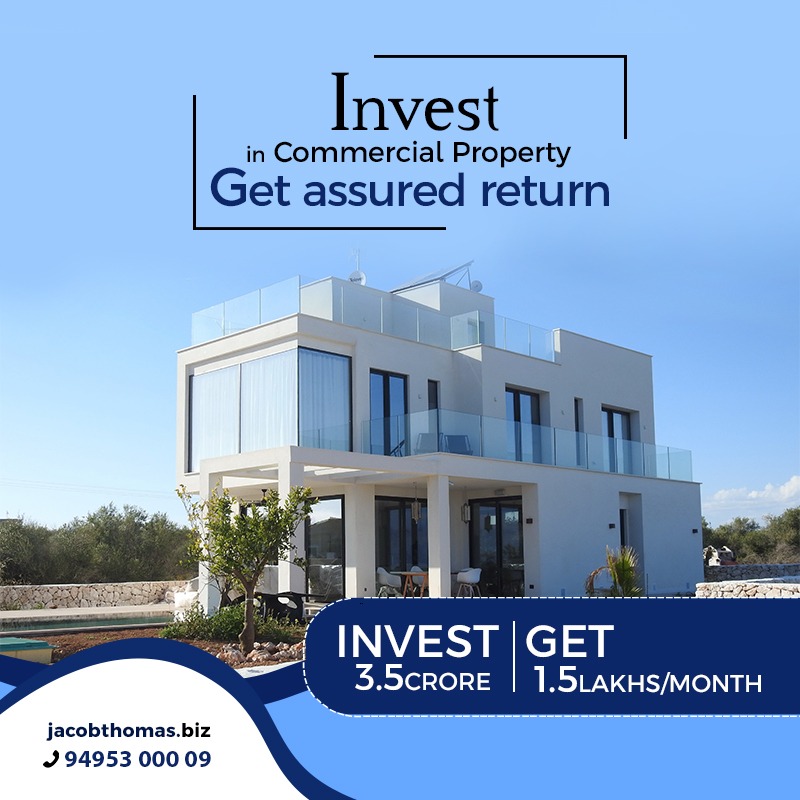 Such apartments are suitably located at prime locations like the Marine Drive, Kakkanad, Edapally and other such places across Kochi. They are close to places of work and industrial hubs. They allow easier access and mean less traveling time for the executives.
"We have seen a steady rise of investment in high-end property to be let out as Service Apartments in recent times", said Mr.Jacob Thomas, Chief Executive of Jacob Thomas Real Estate Consultants, a leading property consultant offering their services in Kochi and Kottayam. Mr. Thomas is a leading real estate expert having helped major projects across Kerala find and target the most appropriate clients and achieve sales. He has worked with leading Apartment projects, villa projects, and commercial projects. He also helps NRI investors find the perfect plots for building homes or the right Villas, both new and sold. "There are numerous property management firms including some like Oyo rooms and others who are interested in building their portfolio of rooms across Kerala", he said.
The location is of key importance for such projects and most certainly such high-value projects are indeed located at prime spots. The homes should sport the most ultra-luxury interiors with the best in fittings to match its value.
What it means for the investor is that he enjoys a property that appreciates in value exponentially over the years while earning steady and comfortable revenue all the time. For more details, those interested can contact Mr.Jacob at +91 94953 00009 or visit www.jacobthomas.biz